Entrepreneurs Managing the Care Crisis
3 Fellows on steering their families and businesses through the pandemic and their hopes for the country's future.
More than a year into the COVID-19 pandemic, families, especially mothers, are at their wit's end. They face a daunting juggling act that includes school closures, housework, the needs of aging or ill parents and their own jobs, if they're lucky enough to still have them. Work and home are no longer separate spheres; 1.9 million women have willingly left the workforce, with many citing additional caregiving responsibilities as the reason.
In order to face what experts are calling a care crisis, the Tory Burch Foundation recently partnered with TIME'S UP for the panel Child and Eldercare in America. Our president Laurie Fabiano spoke to TIME'S UP President and CEO Tina Tchen, as well as three entrepreneurs from our Fellows program. This event came on the heels of TIME'S UP launching its Care Economy Business Council, founded on the belief that small business owners can lead the way in creating policies that support caregivers' needs. Those policies will hopefully keep women from losing a generation of progress in the workforce–progress that has constantly been threatened by unequal pay, biased hiring practices and discrimination based on family status. The Biden Administration's American Rescue Plan includes additional stimulus payments to parents, but it's just one small step. "We see this as a years' long process," Tchen explained during the Zoom event.
The three business owners on the panel explained how they've done their best to adapt to the new realities facing their families and their companies. They also discussed the policy and cultural shifts that will hopefully ensure caregivers won't be left alone the way they have been during the pandemic. Responses have been condensed and edited for clarity.
KRISTINA HAN IS CARING FOR HER DEAF-BLIND SON AND TWO NEUROTYPICAL DAUGHTERS.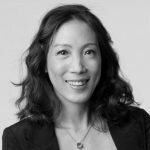 2019 Tory Burch Fellow Kristina Han is the CEO and founder of beauty education platform Own Your Wonder and mom of three, including a 7-year-old son who's deaf-blind and unable to participate in his public school's virtual learning programs. Inspired by her challenges during the pandemic, the Washington, D.C.-area mom launched a second business, Lernadu, a platform to support kids with learning disabilities in distance learning. Her husband continued to work full-time without major changes to his life, while Han became a teacher, therapist and advocate for her son. She also shared that she's part of the "sandwich generation", the demographic caring for young children and aging parents; Han is responsible for her 80-year-old father who has dementia.
"I have a 7-year-old son who was born with a rare chromosomal disorder, resulting in him having complex medical needs and being deaf-blind. So when the pandemic hit, and the schools closed, my son wasn't able to access any of the virtual learning that was offered by his public school. I became his primary teacher and therapist. I had to put my business on the back burner. I closed our retail location, pivoted to offer online classes, and just crossed my fingers that we could tread water and survive the pandemic.
"In the meantime, I started building a team of educators outside of school to help my son. And in doing, so I realized there are so many other children with need for individualized education and care, who need to resort to learning opportunities outside of school, but parents don't have any tool to help them through this process, including the initial stage of figuring out what my child's learning plan should be and how to communicate with the educators outside the school system on their progress and participation. So I started creating a sort of a management system for my son and decided to turn that into a business called Lernadu to help other parents like me.
"You know, ultimately this is a serious equity issue. We think about Internet access and laptop distribution when people talk about equity in education. And school systems currently can't meet all the needs of children with learning differences and disabilities. At the same time, all the innovation that's happening in education is geared towards scaling the learning for the masses, powered by technology, which many kids like my son cannot access. And if you have further limitations, because of your economic situation, language barriers, geographic and cultural constraints, you're further penalized and you're at the mercy of the current school system.
"I feel very fortunate that as a lawyer, I am able to advocate for my son in and out of school and fight with insurance companies. But if you don't have the resources like I do, I fear that parents and their children will continue to fall behind. So for me, this has been a really awakening experience of seeing what an issue there is on the equity side. Special needs children don't seem to make it on the agenda of having a place in either conversations about care or conversations about equity."
RENÉ GRAHAM IS CARING FOR HER 84-YEAR-OLD FATHER AND HIS INSURANCE BUSINESS.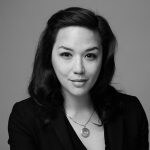 René Graham, a 2020 Tory Burch Fellow and founder of Renzoe Box, is an Austin-based business owner who, though not a mother herself, has faced a host of caregiving challenges during the pandemic. Because her father has dementia, Graham's mother has long managed his health and the day-to-day operations of his insurance business but she was called to Taiwan to care for her sister. She moved back to her childhood home to manage her family's affairs and her own. Graham's experience over the last year has brought to light the incredible challenges of eldercare within our existing infrastructure.
"I think the two key takeaways that I have from the experience are, one, that eldercare can sneak up on you, especially if there's not a plan in place. The other thing is that elder care is multifaceted. Outside of the finances and the business struggles, there's the personal and the household side. Things like just making meals each day and making sure that my dad took his medication on time. In July, the AC broke down at my parents' place. Getting someone in to replace the AC, keeping [my dad] safe when having workers come in and out of the house and that sort of thing–it piles up quickly.
"Every family is different, and the way it worked in my family was, the responsibilities fell on me. I love my dad, and I love my family. So, of course, I'm going to do what I need to do to provide support. There's almost this unspoken duty of a daughter to take on care. [I faced] assumptions that I didn't even realize existed in my own family because my family's always been very supportive of me.
"I think one of the things that can be normalized is talking about care planning in the same way we think about family planning and financial planning, or how much do we need to save for kids going to college. I definitely encourage women out there to have conversations around care of parents, doing it early on, and trying to think through all these things, because I definitely did not, and it was much more than I anticipated. You know, money is great, but you can't just throw money at a problem and think it's going to fix everything, because there's still that care aspect of being a caretaker."
DE J. LOZADA IS CARING FOR HER 5 EMPLOYEES, WHO HAVE FAMILIES OF THEIR OWN.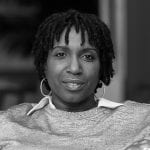 De J. Lozada is a 2020 Tory Burch Fellow and founder of Texas-based Soul Popped Gourmet Popcorn. Lozada's management during the pandemic was informed by her experience as a working mother (her own children are now adults) and a decade of working in Europe, where businesses are typically more conscious of family's needs . She prioritized her workers' well-being by keeping her brick and mortar location closed longer than the state mandated and picking up the slack when her workers came to her with their family care needs. Lozada believes making men beneficiaries of family care policies will go a long way towards equity.
"As the leader of our team, I had to be very flexible, understanding that I wasn't the only one having challenges, and then really taking the time to make sure that I'm not projecting gender bias onto my staff. Family leave is not just for women. And the expectation that only women need family leave, or maternity leave, I think, does us all a disservice. I just really communicated to my staff that their family was important to me: their concerns and their needs mattered. And making the men feel equally empowered as the women to ask for that time. It's widely understood that women ask for time off to take for family, and men don't. And so when you as the leader articulate to the staff beforehand that you respect their need as men to care for their families, I think it's made a huge difference.
"Attention to your staff's needs and their family care needs is too expensive for you to ignore. You know, I really believe that the greatest asset to my business is the people who make the business happen. I just personally believe as a principle that no one should ever have to ask for permission to take care of their family. As small as [my staff is], my philosophy has always been: I stress what our needs are, we know what our deadlines are, you know what your responsibilities are. And if you need to move things around so that you can care for your family, let's just make sure the work is done. So it doesn't matter that you're doing it between the hours of two and three o'clock. I have better retention for my employees. They're less stressed out, so I'm less stressed out. And I know I feel good about building a culture that's family-friendly, because that's what I needed [when I was raising my children]. Why would I build something that didn't serve me? It didn't work to push that onto someone else.
"One of the things I would like to see come about is a national family care act that is equal for men and for women. I think that women have long struggled with the stigma of having to have maternity leave. And that affects our ability to make the same pay; that's used as justification for lower pay and for a lot of inequities in the workplace. So, my thoughts are if we standardize it for men and for women, then that undercuts a lot of those arguments that currently exist. biases If men feel empowered to take advantage of it, then it's no longer an issue, because they're getting the same benefit that they think women are getting."
Take action. Join the TIME'S UP Care Economy Business Council.
Help an entrepreneur by upvoting
Timely Topics
What to Read Now