Be Entrepreneurial in Everything You Do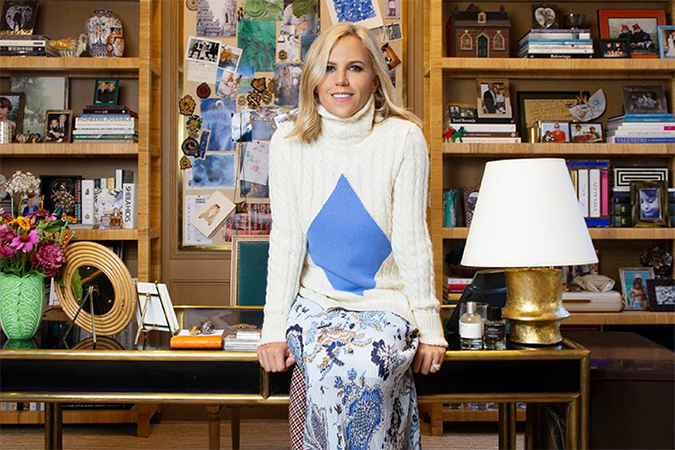 Advice from Tory and three of the Foundation's women entrepreneurs.
I passionately believe that being entrepreneurial isn't about starting a company, it is a state of mind. You can be entrepreneurial in everything you do. Everyone has the capacity to dream big, be intellectually curious and solve problems. That is why entrepreneurship is a driving principal for our business and Foundation.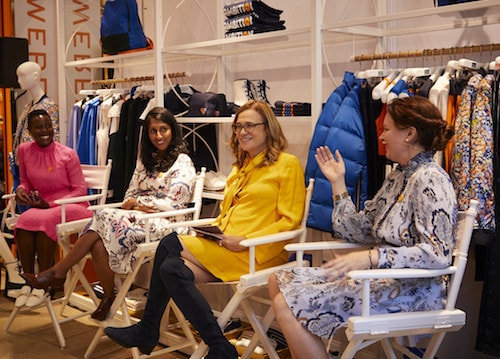 In celebration of National Entrepreneurship Month, we launched our first-ever Tory Burch Foundation pop-up shop in New York City – a living story of our mission to empower women. On opening day, three women entrepreneurs who have taken part in the Foundation's programs joined us for a special event. Emellie O'Brien, who is disrupting movie sets with her sustainability company Earth Angel, is in her sixth year of business – a significant milestone because a fifth of businesses fail in their first year and nearly 50 percent fail by year five. Despite her unconventional journey, having this success was no accident for the young entrepreneur – "My mom was an entrepreneur, and I tried so hard to be the opposite. Went to film school, stayed away from business. But eventually I realized I wanted to solve a problem and create change."
Naa-Sakle Akuete is the founder of family-run social enterprise, Eu'Genia Shea. Her parents fled Ghana because of a military coup when she was young and now she is empowering women through her business. A percentage of the company's profits are added to an education fund to support the women in Ghana who are producing Eu'Genia's shea butters.
Using flavors inspired by her South Asian heritage, Pooja Bavishi, founder of Malai Ice Cream based in Brooklyn, values education and life-long learning. Having pivoted from another career, she has proven that it is never too late to try something new. Whether or not you own a business, there is so much we can all learn from these inspiring women. Read on for their advice on "being entrepreneurial in everything you do."
OWN YOUR AMBITIONS
"When I first started Earth Angel and pitched the business, I would say 'my name is Emellie and I work for a company called Earth Angel'," said Emellie. "About a year in, someone at the Tory Burch Foundation encouraged me to own my ambition, and say that I was the founder. All too often, people (especially women) have a tendency to under-sell their worth and value. One of the first steps to being entrepreneurial is knowing the value you bring to the table."
REDEFINE YOUR RELATIONSHIP WITH FAILURE
When she started Malai, Pooja often thought about failure, "When I dreamt the biggest is when I found myself thinking about failure the most. Try reframing the way you think about failure – instead of focusing on whether or not your idea will work, focus on what happens if you never try. Let that fuel you."
LEARN FROM YOUR MISTAKES
When her business started, Naa-Sakle made a decision she regrets, "It was a big $30,000 mistake, I didn't trust my gut and was pushed into a decision I was not comfortable with." Although pricey, this one mistake has not defined Naa-Sakle's business. "Even though I learned the hard way, I am now very attuned to what my business needs are and have learned to trust my instincts." The best entrepreneurial thinkers see mistakes as an opportunity to be agile, learn and grow.
ASK FOR HELP

"There is power in asking someone for help," says Emellie. It was one of the things she wished someone had told her early in her career. "Feeling like you can and should do everything yourself is a dangerous myth. Some of the most entrepreneurial ideas come from collaboration, unique perspectives and asking for support. It is why I've been intentional about creating teams that I trust, and having women in my life personally and professionally who I can turn to for support."
Help an entrepreneur by upvoting
Timely Topics
What to Read Now