Meet: Entrepreneur Rikita Kapadia
Seed Box entrepreneur and founder of Cocovít, Rikita Kapadia shares her advice.
A coconut-oil-based beauty and skin-care line. At Cocovít we harvest fresh organic coconuts from an eco-reserve in South India, producing an exquisitely pure and exceptionally potent form of coconut oil. Using a heatless extraction process, we are able to maximize nutrient and enzyme potency by leaving the oil raw and untouched — as nature intended. The Cocovít collection currently includes a multi-purpose raw coconut oil, coconut-charcoal face mask, coconut-water hydro-mist (toner), orange and basil lip balm, mint lip polish, coconut and rose bath salts and besan and turmeric polishing grains (face exfoliant/face mask).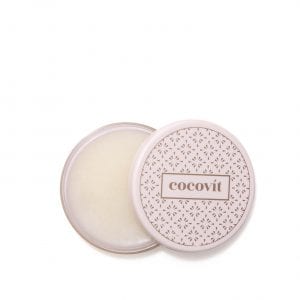 AND I WAS INSPIRED TO LAUNCH IT BECAUSE…
The tradition of using coconut oil originated in India over 5,000 years ago. Inspired by my Indian heritage and my family's belief in coconut oil, I wanted to create a multipurpose beauty and skin solution.
The coconut oil I used prior to Cocovít was also from India and, while results were good, I knew it was not 100% raw, nor was it the purest or most potent oil I could have been using. Knowing this, I began my search to develop a process that would allow the nutrients and enzymes to stay intact during the extraction process and in the final product. And this is how Cocovít was born.
In addition to seeking out a process that allowed us to create the purest and most potent form of coconut oil, I also wanted to find a way to give back to India, where my family originated from. During a visit about three years ago we purchased a farm in a village located in South India. This is the farm from which our coconut oil and other ingredients are now sourced. The purchase of this farm has allowed us to provide employment opportunities to over 150 of the local villagers, who were previously living in poverty. It has also allowed their children — over 65 — to attend school.
THE STORY BEHIND THE NAME…
My husband actually named Cocovít. It means the "life of coconut."
BEST ADVICE I RECEIVED WHEN STARTING THE BUSINESS…
There is no such thing as an overnight success and building a successful brand takes time, hard work and dedication. Many young entrepreneurs look at brands and immediately see only their success and don't necessarily recognize that it took years for these brands to get where they are. Brand building is essential and, unfortunately, there are not blueprints or instructions to doing so; therefore, they often take time. I truly believe the time and energy you put into building your brand wisely and consistently will ultimately pay off. The end result will be a long-lasting brand, one which people will recognize and remember for the years to come.
CHALLENGES I FACED EARLY ON, AND HOW I NAVIGATED THEM…
The most challenging part of launching Cocovít was not really having experience on the business side of the beauty/natural beauty industry. However, every challenge I have faced along the way has only helped me learn and grow, to build a better, stronger brand.
I EMBRACE AMBITION BY…
Continuing to find ways of helping others, especially women in Third World countries who have had limited to almost no opportunities.
WAYS I STAY MOTIVATED TO ACHIEVE MY GOALS…
By always remembering that what I do and can do impacts so many more people than just myself.
Help an entrepreneur by upvoting
Timely Topics
What to Read Now