A Look Back: 2018 Tory Burch Fellows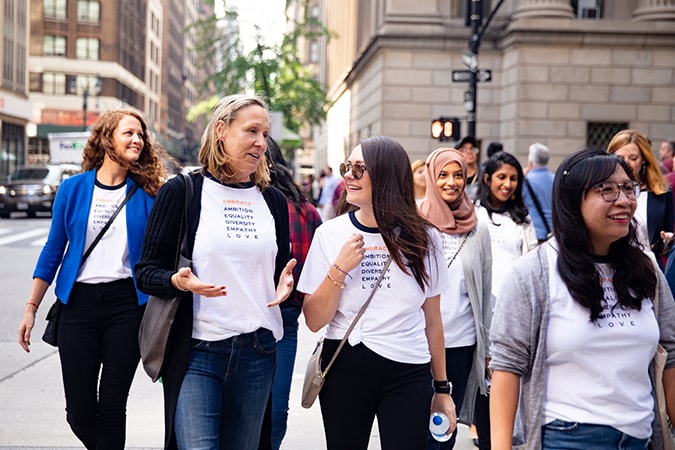 Behind the scenes of their 3-days in NYC.
THE PROGRAM…
Women are starting businesses at twice the rate of men and now make up 40% of new entrepreneurs in the United States — yet only 2% ever reach the million-dollar mark. Meanwhile, businesses owned by men are 3.5 times more likely to reach that threshold. With the Fellows Program, the Foundation's goal is to change this equation by providing women entrepreneurs with the community of support necessary to connect, learn, and grow their businesses. Each year, 10 winners receive a yearlong Fellowship with the Tory Burch Foundation, a $10,000 business education grant, and a 3-day workshop series at Tory Burch Headquarters, with the opportunity to participate in a pitch competition for a $100,000 grant investment at the end of the trip.
THE TRIP…
During their stay in New York City, the Fellows are met with mentoring, coaching, and networking advice from top industry leaders — the 2018 lineup included Tory Burch herself, chef Carla Hall, bestselling author, entrepreneur, and change agent Seth Godin, and more. The 2018 Fellows also attended off-site workshops, including a session on digital marketing and social media at Google NYC Headquarters and a session on branding, design, and creative strategies at Chobani's Incubator. In addition, the Fellows attended a Pitch Clinic Workshop led by Candelion founder and CEO Michael Balaoing.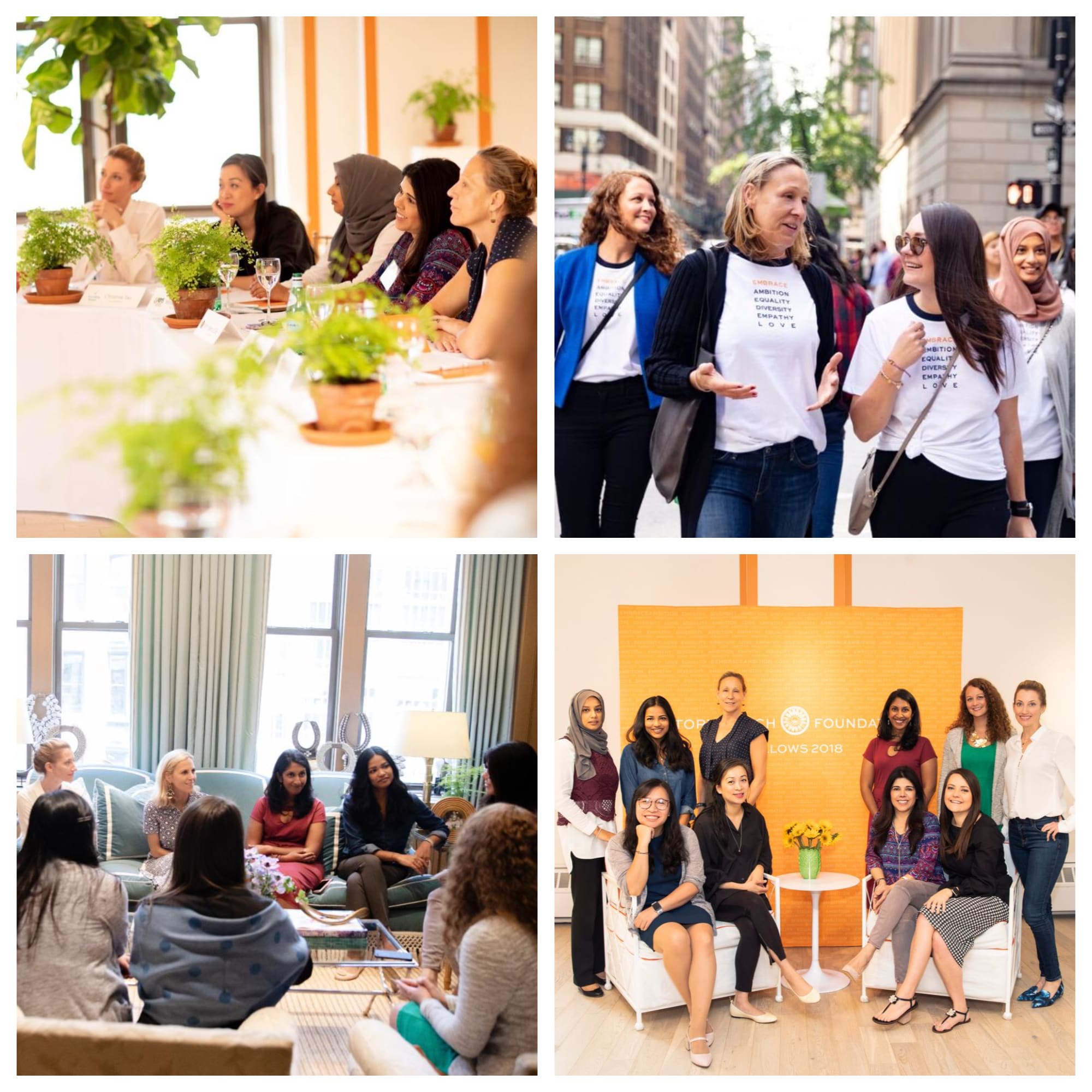 On the last day of the workshop every year, each Fellow is given the chance to present her product or company to a panel of esteemed judges through the Tory Burch Foundation Pitch Competition. The 2018 judges, who ultimately voted on which of the 10 Fellows would receive the $100,000 grant investment prize, included Tory Burch, Halogen Ventures' Jesse Draper, O Magazine's Adam Glassman, Fast Company's Stephanie Mehta, and investment firm Cue Ball's Tony Tjan.
THE FELLOWS…
What do you get when you put together spice-infused ice cream, dissolvable tea, rainforest powered body products, a perfectly produced video, plant-based baking ingredients, an in-home workout system, non-emergency medical transportation, custom beer handles, a leadership development coach, and a customer feedback tech product? The 2018 Tory Burch Fellows! Check out these 10 amazing women entrepreneurs and their stories, products, and services:
THE PITCH COMPETITION WINNER…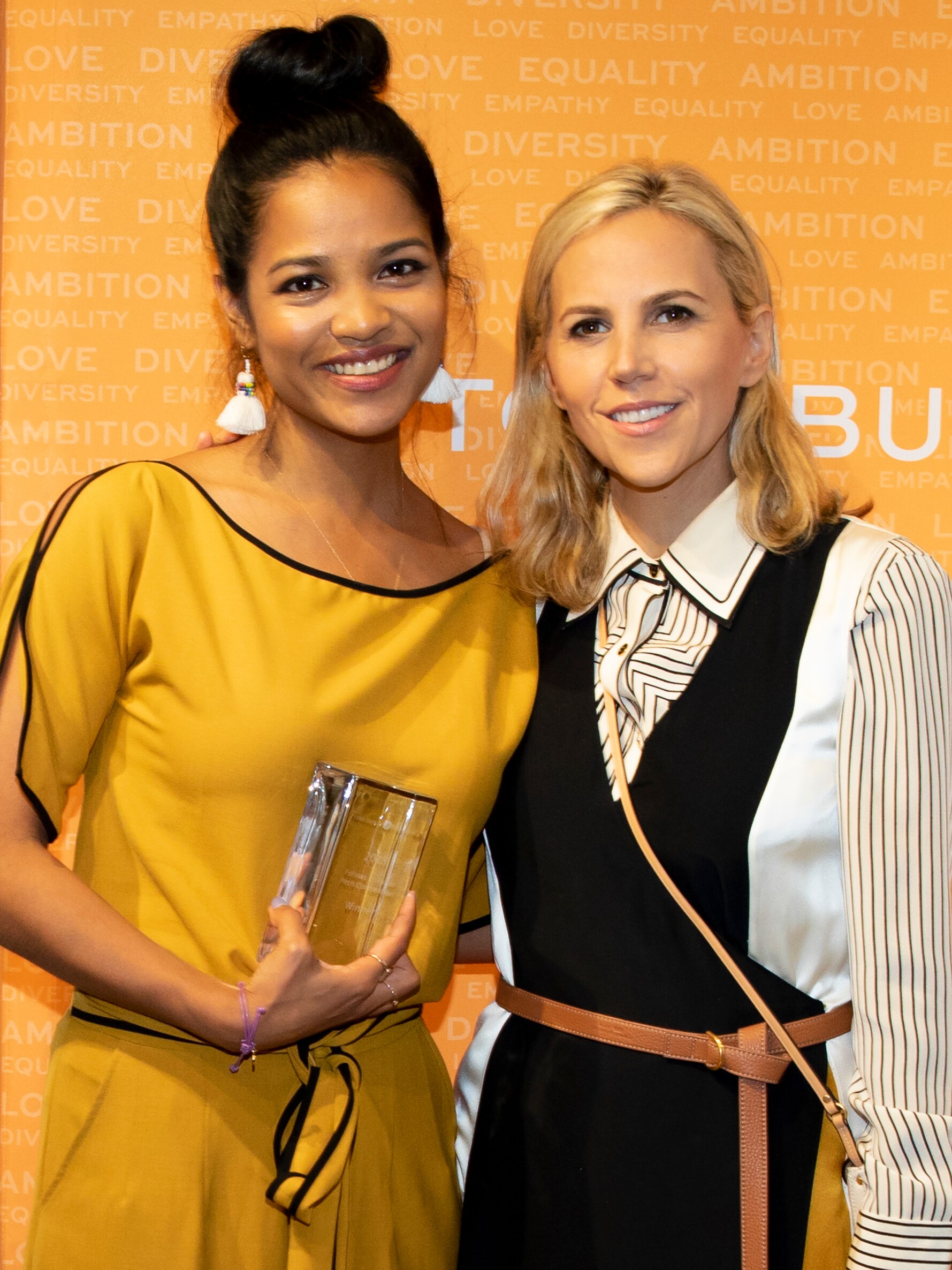 This year the laudable candidate was Sashee Chandran, Founder and CEO of Los Angeles-based Tea Drops. Owned and operated by minority women, Tea Drops is dedicated to disrupting the tea industry by fostering community and connections through tea — specifically innovative, bag-less, dissolvable teas that are USDA organic, GMO-free, gluten-free, and artificial flavor-free. "I was incredibly honored to share this week with some amazing female entrepreneurs learning, laughing, and pitching our hearts out," Sashee shared. "The work that the Tory Burch Foundation is doing for women-owned businesses is astounding. They are instrumental in evening the playing field and making access to resources and capital easier for female business owners." As for her $100,000 prize? Sashee plans to use the grant money to invest more in digital marketing and grow her online business. Want to learn more about Sashee and Tea Drops? Check out her Fellow Profile here!

Help an entrepreneur by upvoting
Timely Topics
What to Read Now